Building a garage

The time has finally come for the old, subsiding, built in the 1930's single stall garage to be demolished and a new detached garage to be built.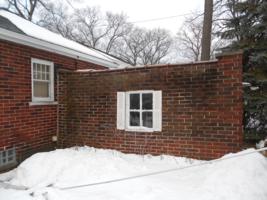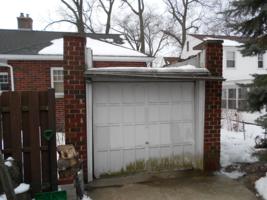 These are the steps to building a garage:

Permits

Remove old concrete slab
Dig trench
Demolish old garage
Pour footing
Build foundation wall
Pour slab
Install garage doors
Brickwork
Electrical
Painting

Plans and Permits
Garage spec:

Detached 22 x 22ft
Two single carriage style doors 8ft x 8ft

Reverse gable, with soffit and gable end overhang

Brick faced with creative use of old brick as a decorative stripe
One service door, three 3 x 4ft windows, limestone sills under windows.

Picture windows in gable ends

Skoceles Land Surveying Inc (231) 799-0290, April 17th, $375
Mike Francek (231) 724-6982, Feb 25th obtained zoning approval
Kirk Briggs (231) 215-7476, April 9th got permits

Remove old concrete slab:
DIY see below:
Cooper Concrete recycling (231) 206-3648, $145 for dumpster.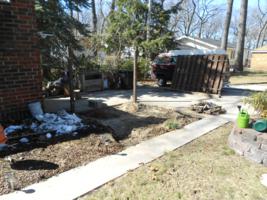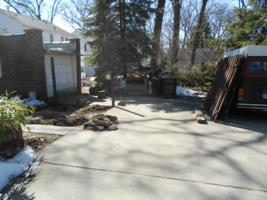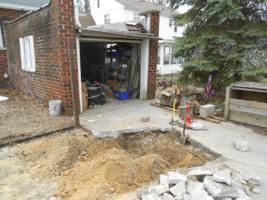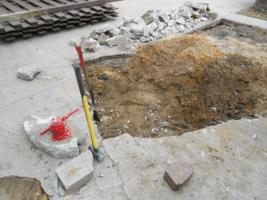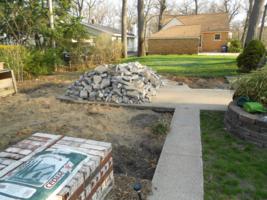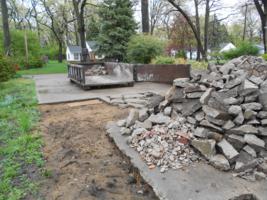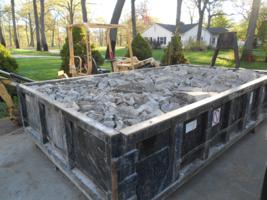 Dig trench for footing:
4ft deep x 3ft wide, 22 x 22ft
Terramite rental $206 + $16 gas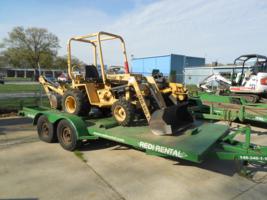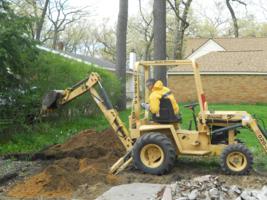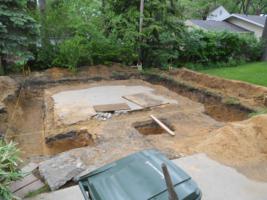 Demolish old garage: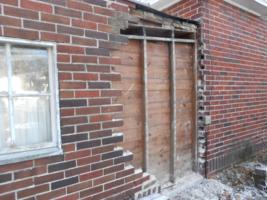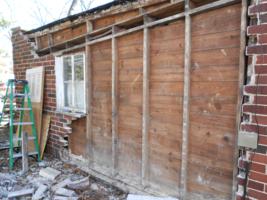 Pour Footing:

Fred (231) 861-0623 labor cost $400
4 cu Yards concrete approx $452.62 inc rebar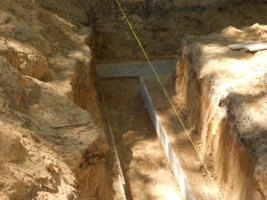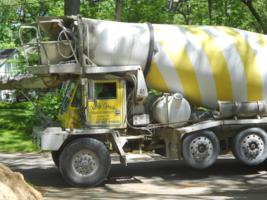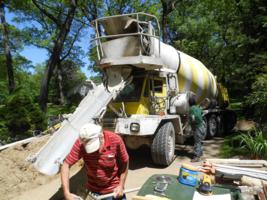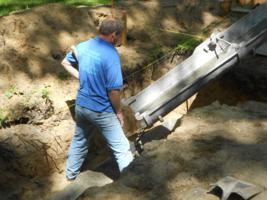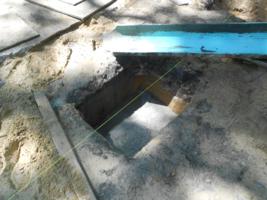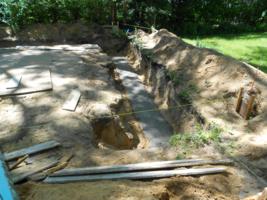 Foundation wall:
Fred (231) 861-0623 labor cost $475
Qty 300 10 x 8 x 16 blocks, 3 core $1.45ea
Qty 150 6 x 8 x 16 blocks, 3 core $1.07ea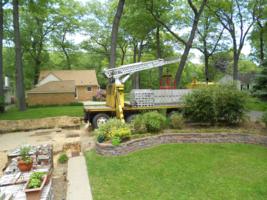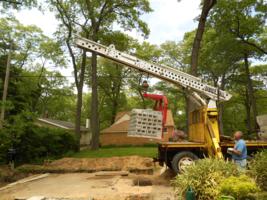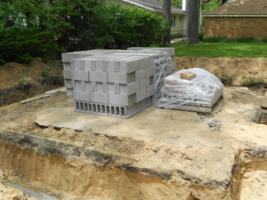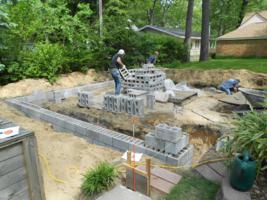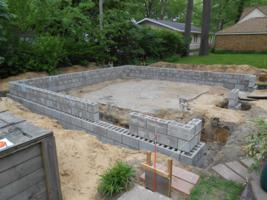 Pour slab

Gerrit Lankamp (616) 638-1668, 22 x 27 feet, approx cost $1,350
$2.20/sq ft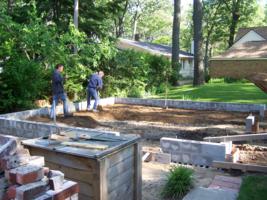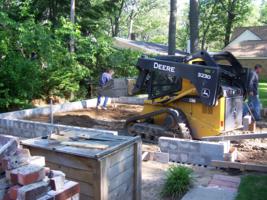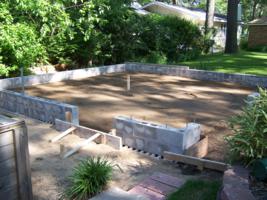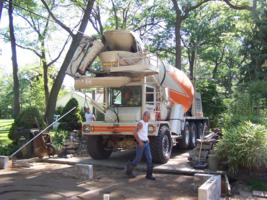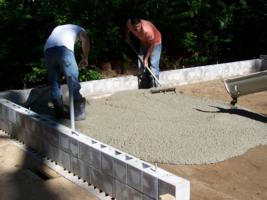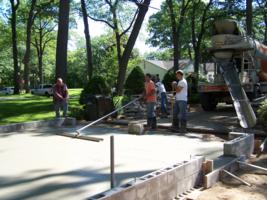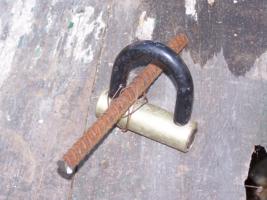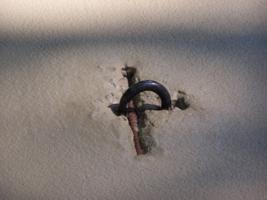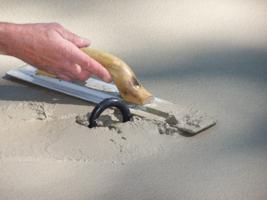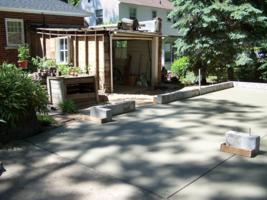 Brickwork
Robert Bell (231) 798-0268, cost $12,750
Rick Klomp (231) 206-1218, cost $8,000 labor only

Brick spec:
Bowerston Shale Co
Dark Red Flash, Vertical Matt, Modular, #10098
Vanderwall (616) 842-4500
Stone Zone
Diamond Clear sealer from Vanderwall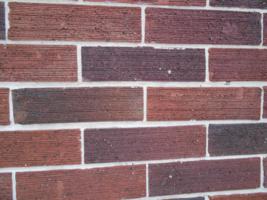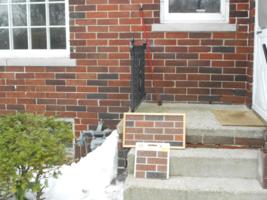 The second picture above shows the new brick compared to the existing house brick.


Brick is 8 x 2-1/4 x 4, color and texture will match but not size.
$0.75ea, approx 4,500 bricks needed (500 to a cube)